Date: October 6–8, 2020
Place: Moscow
Site: http://www.sorucom.org/
Materials in pdf format:
http://www.sorucom.org/pdf/SORUCOM_2020.pdf

We invite you to participate in SORUCOM-2020: the 5th International Conference on the History of Computing in Russian Federation, Soviet Union and in the Countries of Mutual Economic Assistance Council.
The conference will be held in Moscow Higher School of Economics on October 6–8, 2020 to follow traditions of the first four SORUCOMs. The conference is aimed at retention of the history of design and development of computers, software and information systems. Key historical events and outstanding persons are also in the focus of SORUCOM.
Working languages: Russian, English (synch translation)
Conference Topics
History of computing devices – from mechanical calculators to supercomputers;
Programming languages and systems in retrospective;
History and evolution of artificial intelligence;
Microelectronics in Russia;
Programming – the second literacy;
Software and hardware teams and organization;
Key events in the history of computing;
Biographies and memoirs;
Social aspects of the history of computing;
Evolution of Internet;
Computing perspectives;
International scientific cooperation.
SORUCOM-2020 welcomes original, previously unpublished and high quality papers addressing the topics mentioned above.
There are two categories of submissions:
Regular papers: 10–12 pages, 20 000–22 000 characters (.doc, .rtf);
Short papers: 5–6 pages, up to 10 000 characters (.doc, .rtf).
Format of Submissions
Full name, academic degree, affiliation, country and e-mail or postal address should be added after the title of submission;
Key words (3–5);
Times New Roman, 12 pt, 1,5 interlineage, 20 mm margins (left-right, top-bottom).
Proceedings will be available during the conference. All the papers will also appear on the website of Virtual Computer Museum http://computer-museum.ru/. Selected works will be published in English in the book of papers indexed by Scopus.
Important Dates
Request for participation and short abstract of submission (300–500 words) should be sent electronically to sorucom20@gmail.com not later than March, 15.
Full text of submissions should be sent till April, 30.
Notification of acceptance – July, 15.
Revised papers to be printed in Proceedings should be sent not later than August, 15. Conference dates: October, 6–8.
With technical support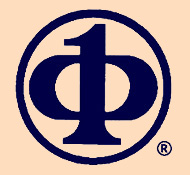 IEEE и IEEE Computer Society